Make your
Website Dynamic
Our websites are feature rich and user friendly.
If you want people to return to your web site time and time again, you need to regularly update content. With WordPress Content Management System (CMS), you can add offers, news, details about your latest projects, seasonal information, photographs and more. 
It makes your site dynamic, interesting, relevant and up to date, and that means improved engagement with your target audience, longer time spent on your site, and improved Google rankings as a result. 
When your website is live our friendly team will conduct a full training session on WordPress giving you administration access and control over your site….but remember we are still here for ongoing support!
Flexible
WordPress started off life as a blogging platform. Over the years it developed in to a full content management system capable of running complex sites for large multinational corporations through to small businesses. Whatever your requirement, WordPress offers a variety of basic and premium plugins that is suitable for your site and your needs. WordPress is endlessly adaptable to a company's changing needs meaning your website can evolve as your business evolves.
User Friendly
WordPress has an intuitive and easy to manage admin dashboard. It means that even the most novice of users can find their way around their website following our training session. This means you can start creating pages, adding images, posts and much more right away.
Plugins
WordPress includes all the elements needed to create a basic site, but we have found over the years that many clients want more specialised functions relating to their specific needs. WordPress offers hundreds of plugins within their plugin directory, this allows us to add additional features to your site based on your requirements. The additional benefit is the cost most plugins are free so you only pay for our time to install and implement the plugin on your site.
Google Rankings
Searchability is key to ranking high on Google and other search engines. WordPress sites tend to rank high for their keywords, largely because they're constantly being updated and because WordPress includes a variety of tools and plugins for optimizing content for SEO (search engine optimization).
Mobile Responsive
Having a mobile responsive website is also a key factor in your google rankings. This means that your website needs to look good on all devices. With over a 1/3 of traffic now coming from a mobile device its key to a successful website. All of our WordPress websites are mobile responsive.
Web Design | WordPress | Ecommerce
Zusto
Web Design | WordPress
Littles Big Removals
Web Design | WordPress
Kitchens By Design
Web Design | WordPress | Ecommerce
Rowland Premix
Web Design | WordPress
South West Contractors
Web Design | WordPress
Bristol Business Brokers
Let's Work Together
Say Hello!
Are you looking to start your next website project, or would like help with your existing one? then contact us today we would love to hear from you.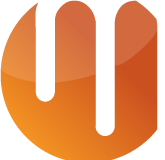 Mediatube Ltd, 225 Badminton Road
Coalpit Heath, Bristol, BS36 2QQ