We're passionate about all aspects of top-quality web design
Which is just as well, because since we founded in 2003, we've yet to come across a project that doesn't pose a unique set of requirements. So depending on the scope of your site, we draw upon our in house expertise to work as a dedicated team on your project.
Our in house team includes web designers, web developers and account managers but we regularly work with our specialist team of marketing experts who specialise in sending that all important traffic to your site via Search Engine Optimisation (SEO), Google Adwords, Social Media and Email Marketing. As part of your free consultation, we can identify what web services you need and how we can help.
We pride ourselves on our personal web design services. From enquiry through to project completion and beyond, you'll be in safe hands.

You only get one chance, and it's a fleeting one, to impress your prospects, so you can't underestimate the importance of a decent website design. If someone says "I found you online" I bet it's music to your ears.
Google loves websites that keep evolving thats why all of our websites come with a WordPress content management system.If you want people to return to your web site time and time again, you need to regularly update content. 

To ensure that your website is kept up to date and secure we offer a monthly maintenance package where the website will be updated to the latest WordPress release. All plugins will be updated and a health check of the site performed.
Let's Work Together
Say Hello!
Are you looking to start your next website project, or would like help with your existing one? then contact us today we would love to hear from you.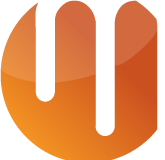 Mediatube Ltd, 225 Badminton Road
Coalpit Heath, Bristol, BS36 2QQ