Is your website good enough to win business? Be honest!
You only get one chance, and it's a fleeting one, to impress your prospects, so you can't underestimate the importance of a decent website design. If someone says "I found you online" I bet it's music to your ears – an enquiry from a new customer that's found your website and likes what they see!
So how great would it be if you heard it more often?  All it takes is a good website – well designed and optimized.
It sounds simple but with 1 in 3 businesses preferring their competitor's website to their own, there is an art to it.
At Mediatube, our focus is always on appealing to the customer – giving them the information they need quickly, getting them to navigate their way around in a logical way, and making it easy for them to give you their custom. With people using multiple devices to view your site it is also important that all users are catered for with a responsive designed site.
Take a look at our most recent projects and you will see what we mean.
Web Design | WordPress | Ecommerce
Zusto
Web Design | WordPress
Littles Big Removals
Web Design | WordPress
Kitchens By Design
Web Design | WordPress | Ecommerce
Rowland Premix
Web Design | WordPress
South West Contractors
Web Design | WordPress
Bristol Business Brokers
Let's Work Together
Say Hello!
Are you looking to start your next website project, or would like help with your existing one? then contact us today we would love to hear from you.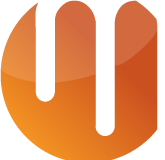 Mediatube Ltd, 225 Badminton Road
Coalpit Heath, Bristol, BS36 2QQ