When you're as close as you are to your website, and your product offering, it's easy to forget to take a step back and ask the fundamental question:
does it work for your customers?
At Mediatube, we've done it for many businesses before and you'd be surprised at some of the issues we've unearthed – all of which compromise the user's experience.
So, for example, how many clicks does it take to find your phone number? Can your customers grasp what you do within just a few seconds of landing? Is your content up to date and relevant? We're offering a free audit to ensure your site meets some of the basic criteria to meet customers' expectations and deliver a return on your investment. And if it's time for a refresh, we've some great ideas to help you engage with your audience, and boost sales.
If you'd like us to take a look at your site, please call us on 01454 540577 or fill in the form below.
Let's Work Together
Say Hello!
Are you looking to start your next website project, or would like help with your existing one? then contact us today we would love to hear from you.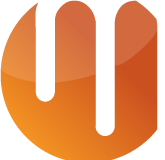 Mediatube Ltd, 225 Badminton Road
Coalpit Heath, Bristol, BS36 2QQ